Norman Security Suite 1Year, 3PC Now Part of AVG
$59.95
Brand: Norman (Home: New License)
Manufacturer Part #: NSSUITEWAS1YR3U
Our Part #: PCW-NSSUITEWAS1YR3U
Availability: In Stock
Media Type: Download
Platform: Windows XP, Windows Vista, Windows 7, Windows 8, Windows 10
Compare
Norman Security Suite
DOWNLOAD VERSION — INSTRUCTIONS WILL BE EMAILED TO YOU
This easy-to-use software will protect you from inappropriate content, rootkits, and other hostile activity, whether you are using online banking, chatting, emailing, playing games or just surfing the net.
Fast scanning, efficient malware detection
Ease of use simplified the user interface
Reverse action from malicious software
Trusted Vendor Support
Simple license management

Antispam & Antiphishing
Parental control
Antivirus & Antispyware
Smart Firewall
---
New Product Benefits
Simplified user interface and license management
Improved user experience makes the software easy to use.
---
Faster, even more, efficient malware detection
Proactive security means the software instantly detects viruses, trojans and other malicious software and prevents them from infecting your computer.
---
Smart firewall
The firewall is now even faster and smarter: It automatically recognizes digital security certificates, Trusted Vendors, resulting in fewer popups and distractions while you surf.
Advanced malware cleaning capabilities and reverse action
Our newly improved, dynamic Malware Cleaner is now included in the Norman Security Suite. The Malware Cleaner detects and cleans malware from your computer and it can also reverse actions from malicious activity caused by malware.
Low memory usage and CPU
Improved performance allows uninterrupted use of computer and applications.
---
Certifications & Awards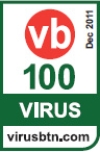 ---
System requirements
Windows 7, 8 and 10
Windows XP 32-bit SP3 or higher
Windows Vista 32- or 64-bit SP2 or higher
Internet Explorer 7 or later

CPU: 1.8 GHz 32-bit (x86) or 64-bit (x64) processor
RAM: 2 GB recommended
500 MB of available disk space
Recommended minimum screen resolution: 1024 x 768